The Drive to Uniform, Stylish and Functional Automotive Lighting: Who's Winning the Race?
by Suleyman Turgut
Automotive lighting has seen some interesting shifts in recent years, particularly with taillight designs, and manufacturers continue to compete to see who can design the most eye-pleasing and sophisticated taillight assemblies. The race is on so let's explore who's leading the pack. 
Daytime Running Light and Tail Lamp
BMW is undeniably the first brand out of the gate in 2001 with the introduction of the Halo "angel eyes" headlights on the 5 Series.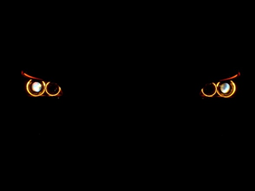 German engineering and style that was ahead of its time, these stunning headlights coupled the light from a remote halogen lamp into a glass fiber optic bundle that injected a round light guide with macro ribs to allow for the light to escape.  Functioning as a Daytime Running Light (DRL), this signature design element created instant brand recognition.  Soon after, BMW extended its edge-lit light guide architecture to the backside of the vehicle and incorporated a uniform night-time design element into the tail function of the 5 Series.

To pull this off, a cost-effective light source with a long lifetime was required. Enter red LEDs. This was the beginning of what was termed "3-dimensional taillights," and multiple light sources were no longer on the same plane but staggered to create depth to the rear combination lamp.  Similar designs were implemented in the 6 Series with less success due to non-uniform light depletion in the light guide, supposedly intentional.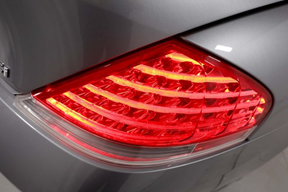 Other German OEMs quickly followed suit, but Japanese, Korean, and North American brands were slow to follow.  The second generation of this light guide technology incorporated increasingly bolder and more complex curvatures.

While stylish, these designs suffered from slight non-uniformity, stray light, high cost, high weight, and lower brightness.  It was also difficult to resolve multiple elements from a distance if the design elements were too close to each other in proximity. To this date, new vehicles are still being introduced that have inhomogeneous taillight and DRL functions.
 
These back-lit architectures create bright elements but are very pixelated. US (Chrysler, Ford) and Korean (Kia) OEMs also took this back-lit approach with their night-time design elements but incorporated diffusion to get a homogenous look.

Such designs had many advantages: they were lower in cost, provided more design freedom, and reduced the number of required LEDs.  German OEMs like Audi took note and started to use the same approach in the front and back of their vehicles.

In their newly re-designed 3 Series line up for 2019, BMW is now using this back-lit diffused approach in their tail function.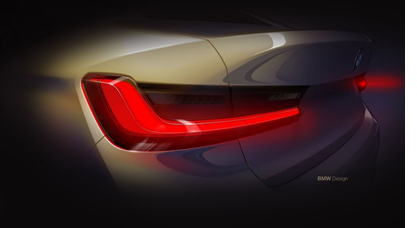 Direction Indicator and Stop Lamp
Creating a clean and homogenous look in the direction indicator and stop lamp functions is far more challenging, but a few US (Ford and GM) and German firms have suceeded.


The challenge lies in simultaneously diffusing and controlling the light while meeting the stringent photometric requirements for luminous intensity set forth by multiple national regulatory bodies. 
Bulk Diffusers and Reflective/Refractive Optics
Diffusion can be incorporated by two techniques: bulk diffusers and reflective/refractive optics. Bulk diffusers scatter using particles within the bulk of the substrate and produce a wide diffusion profile (often referred to as Lambertian). Unless an excess of LEDs is used, however, it is very difficult to meet the photometric requirements for luminous intensity. Optics come in two versions: macro and micro.  Macro (often referred to as pillow optics or prismatics) can shape the output illumination to help meet the photometric requirements but have visible surface features.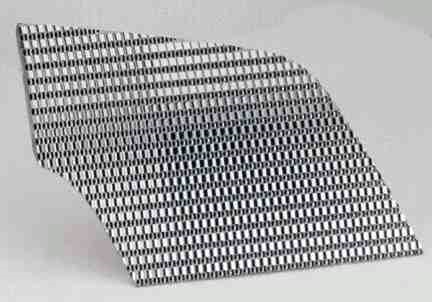 As a result, the lit appearance can have a visible square grid or linear pattern.  One example can be found in the (impossibly small) Tesla 3 stop light.  If you look closely, there are distinguishable surface features.

Reflective/refractive micro optics (features in the 10-100um range) allow for simultaneous diffusion and precise control of the outgoing rays of lights while providing a lit appearance free of any visible structure.
 
These structures can be implemented in thin films or injection molded parts and are compatible with many taillight geometries and architectures, including the latest light blade approach where the input side and output sides are parallel (instead of orthogonal as in the light pipe/guide approach).

And the Winner Is…
So, who is winning the race to multi-functional, stylish and homogenous automotive lighting?  There is no single winner at the moment, but the leadership has definitely shifted. The Volkswagen Group with their Audi and Porche brands are definitely in this pack.

The Japanese are catching up, and their Infiniti brand is charging forward with the newly redesigned LC coupe that features a metallic and cascading look in the off state.

Tesla is also in the running with their latest DRL designs.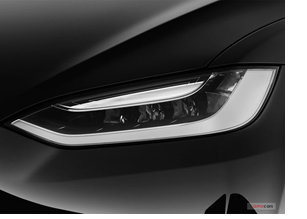 Jaguar Land Rover is not being left behind with their newest Range Rover Rear Combination Light (RCL).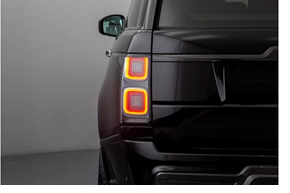 Korean carmakers have also kept up and are preparing to project their brands into the future. Kia/Hyundai have been recruiting top designers from Germany, including Karim Habib, the former Head of Design at BWM and Mercedes-Benz, one of the most inspiring designers in the industry.

In the end, all these stand-out looks are clearly trends that will constitute the future of headlight and taillight design. However, current interruptions to the supply chain have made some materials from foreign manufacturers too costly or mean they are even completely unavailable due to global shipping stoppages. Luminit, as an American manufacturer, remains well equipped to provide custom diffusers necessary to continuing these innovations and has the advantage of shipping from within the contiguous United States for national companies while our many distributors abroad handle international customers.