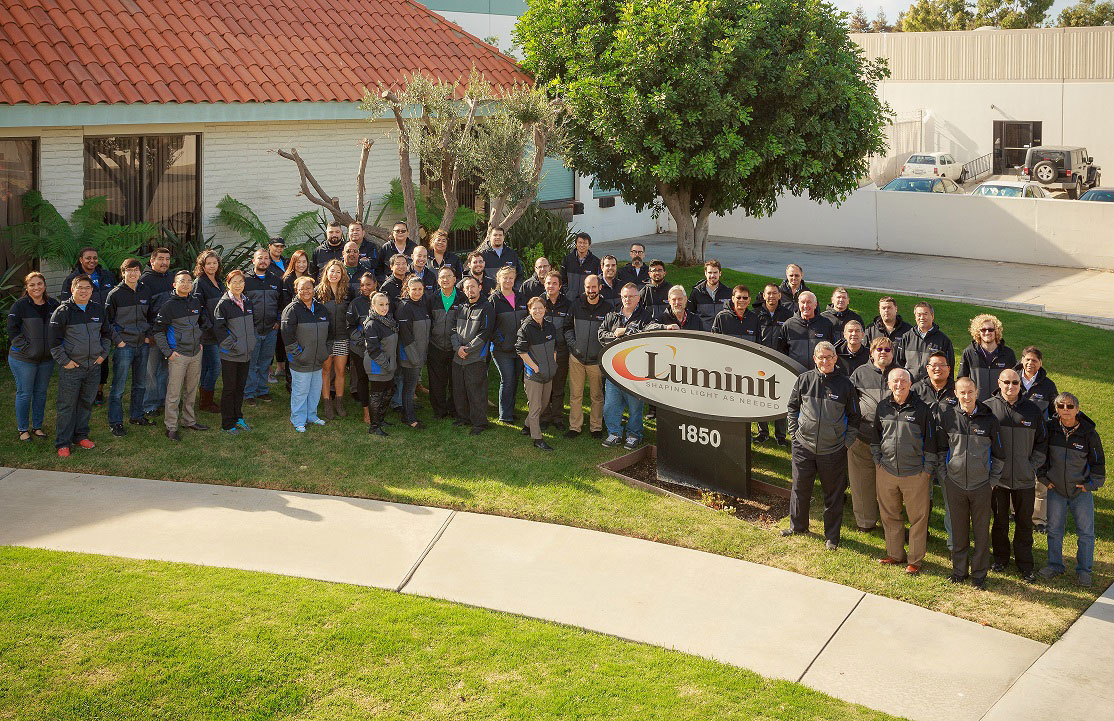 Luminit LLC is a privately-held company founded on the belief that light could be directed more efficiently and precisely with holographic optics. Staffed by some of the world's most renowned optical scientists and engineers, our expertise in holography and photonics is why hundreds of high tech firms, display manufacturers, architectural lighting OEMs, and lighting designers rely our unique holographic technology to create the most efficient devices and structures. What separates Luminit led light diffuser film from other LED diffuser materials is our patented mastering and manufacturing process that produces Light Shaping Diffusers--the highest-selling, high-performance LED light diffuser on the market.  Luminit has been the gold standard of homogenizing and shaping light sources in a wide array of applications and industries, from automotive taillights to LCD displays, to commercial and industrial lighting. Our LED light diffusers use a patented holographic master recording technology that reshapes and redirects light for use in LED lighting, architectural illumination, bio-medical illumination, semiconductor metrology, aerospace, automotive, laser and display applications.
We Have A Passion for Holography
Luminit's expertise spans far beyond manufacturing light diffusion materials. We have a dedicated R&D team that continue to create ground-breaking, consumer-centric products based on our holography technology. Holoptic is meeting the demands of the growing Augmented Reality (AR) market for wearables and automotive head-up displays. Luminit Light Shaping MicroOptics bring custom designs from conception to high volume production for emerging applications such as LiDAR, 3D sensing and Time of Flight. Luminit Automotive Technologies provides US-, European- and Asian-based automakers and Tier 1 suppliers with highly efficient optical solutions for lighting and driver assistance and is headquartered in Hsinchu, Taiwan. 
LUMINIT'S VISION AND MISSION
Our vision is to extend holographic and light management technologies to become part of everyday lives, by enabling our customers to build aesthetic and energy efficient devices.
Our mission is to work as a team, with our stakeholders, to combine holographic and light management technologies with mass production know-how, to provide lighting, display and security product solutions globally.
---