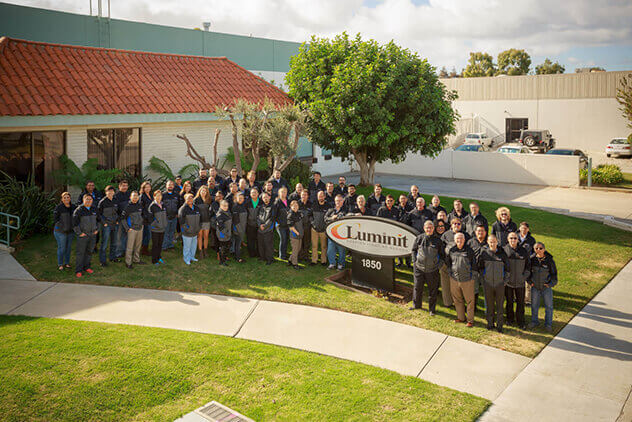 Founded in 2006, Luminit has evolved into a world leader in light shaping technology for the lighting, display, automotive, and high technology industries. Integral to most of our LED diffusers is a patented holographic master recording technology that reshapes and redirects light sources. Luminit LED light diffusers allow designers and engineers to shape light and send it where it is needed most. The result is unparalleled performance. Originally developed for NIST by Physical Optics Corporation (POC) in 1995, the core group that is now Luminit was formed within POC as the Light Shaping Displays Division. That division was spun off from POC  as a private company — Luminit LLC. Since then, Luminit has become the world's most respected source for light shaping and distribution technology. 
Control of diffusion angles

Largest Selection of angles

Circular and elliptical

Homogenization

High transmission

High level of service (customization and expedited development projects)

Patented Technology

Seamless roll-to-roll web replication supports low-cost markets

Injection molding and extruded products support high volume markets

Custom Replication Services

UV/High-Temperature glass-on-glass diffuser
LUMINIT'S VISION AND MISSION
Our vision is to extend holographic and light management technologies to become part of everyday lives, by enabling our customers to build aesthetic and energy efficient devices.
Our mission is to work as a team, with our stakeholders, to combine holographic and light management technologies with mass production know-how, to provide lighting, display and security product solutions globally.
---