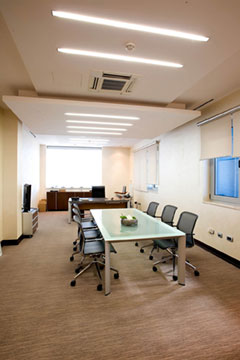 Luminit Level Performance at Bulk Diffuser Prices
Luminit Volumetric Light Shaping Diffusers incorporate volumetric diffusion technology that offers high optical efficiency and excellent hiding power with prices as low as thin film. An adorable and effective light diffuser for ceiling light, VLSD is a commonly used option for diffusing recessed downlights, troffers, lighting pendants, and other types of ceiling fixtures and can be produced in a universally-applicable 60˚ angle on 1.5mm substrate. Available in 2 x 4-foot sheets, VLSD plastic light diffuser panels offer "Luminit-level" optical efficiency at 60-80% lower cost than standard rigid LSD. 
Benefits:
Outperforms standard bulk diffusers

High optical efficiency

Enhanced LED hiding power

Improved even lighting for new or existing fluorescent and LED fixtures

Lightweight and impact resistant

UV stable PMMA

Easily thermoformed
Applications:
• Linear recessed fixtures up to 8-feet long
• Ideal for architectural lighting: LED light panels, luminaries, hanging pendants, wall washers and outdoor/indoor architectural fixtures
Specifications:
• Temperature Range: -30° C to 80° C
• Refractive Index: 1.49
• Transmission Efficiency: 70% up to 93%* (depending on beam angle)
• Haze: Up to 98%
• Beam Angle: 60⁰ (1.5mm)
 
Note that the specifications contained herein are subject to change without notice.