Shaping Light to the Extreme with Luminit Light Shaping Diffusers®
by Edward Udarbe
Luminit's considerable library of circular, elliptical, and extreme elliptical beam angles accomplish different goals for different customers.  Our elliptical angles, also called asymmetrical, are popular with lighting customers because these LED diffusers direct a light source in one direction or axis more than the other so that the light goes exactly where it's needed. For example, add our 60° x 10° elliptical diffuser to an LED spotlight and the output goes from circular to oval. In addition to reshaping the beam, the diffuser eliminates hot spots and striations for a smooth and homogenized appearance.

Extreme Elliptical Diffusion Angles Explained
Luminit also offers extreme angle diffusers that, like the name implies, take the concept of diffusing one axis more than the other to the extreme. For example, our 60° x 1° LED diffuser uses a 1-degree diffuser on the length and a 60-degree diffuser along the width. One of our most popular extreme angles, the 60° x 1° is useful for applications with a specific target plane, such as wall-wash, linear, wall-graze, and cove lighting.

Precisely-controlled illumination angles provide homogenized and uniform illumination further up the wall in vertical applications.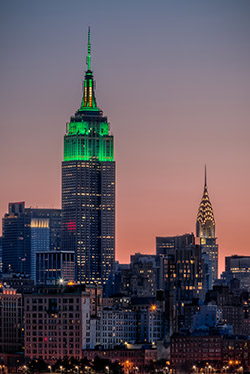 Luminit extreme elliptical diffusion angles are often designed into bar code scanners to spread the laser light source for more accurate optical scanning and can even be integrated into automotive taillights to create a unique linear visual.

In addition to the 60° x 1°, Luminit manufactures 1° x 60° that reverses the axis diffusion ratio for a vertical as opposed to horizontal light beam. Other extreme angles include 10° x 1°, 15° x 1°, 20° x 1°, 30° x 1°, 40° x 1°, and 50° x 3°. Available on seamless rolls, these unique diffusers offer a competitively-priced solution for large formats and volumes, and with lengths up to 1,500 feet and widths ranging from 0.5 inches to 24 inches, customers can choose a Light Shaping Diffuser in a format that works with their assembly.
For more information on our extreme angle diffusers, contact us at

sales@luminitco.com