Based on Holographic Optical Element technology Luminit Transparent Holographic Components (THC) offers multiple opportunities for the automotive and wearables industries for head-up, helmet-mounted, or near-to-eye display systems. Our holographic capabilities provide display brightness that is up to 10 times higher than conventional systems due to highly efficient holographic components. Some of the benefits our customers experience include more efficient product design, larger virtual image size, reduced weight, more flexibility in packaging design, and reductions in power consumption due to increased efficiency.
THC for Heads up Displays and Wearables
This optical diffuser performs well on heads-up displays for pilots and motorcyclists as well as wearable technology such as smart glasses, augmented reality (AR) and virtual reality (VR).  For helmets, THC possibilities include head-mounted displays for off-axis image projection of a high-resolution micro-display through a thin plastic visor. For smart glasses, THC eliminates prism-based optics with fully see-through technology that allows the images to be viewed at a virtual distance without added weight to the user.
Transparent Holographic Components for Automotive
When combined with an LED light source, Luminit THC can produce a floating, transparent image on a car windshield without any obstruction of view. Other uses for THC in automobiles include hiding a light source, such as interior dome lights or center high mount stop light (CHMSL) on the rear windshield. Luminit THC can also be used for in branding purposes, such as floor lights or mud lights that can project light as well as the auto manufacturer's logo.
Applications for Luminit's Transparent Holographic Components:
Automotive
Solar concentrators
Optical sensors
Spectrometers
High capacity recording memory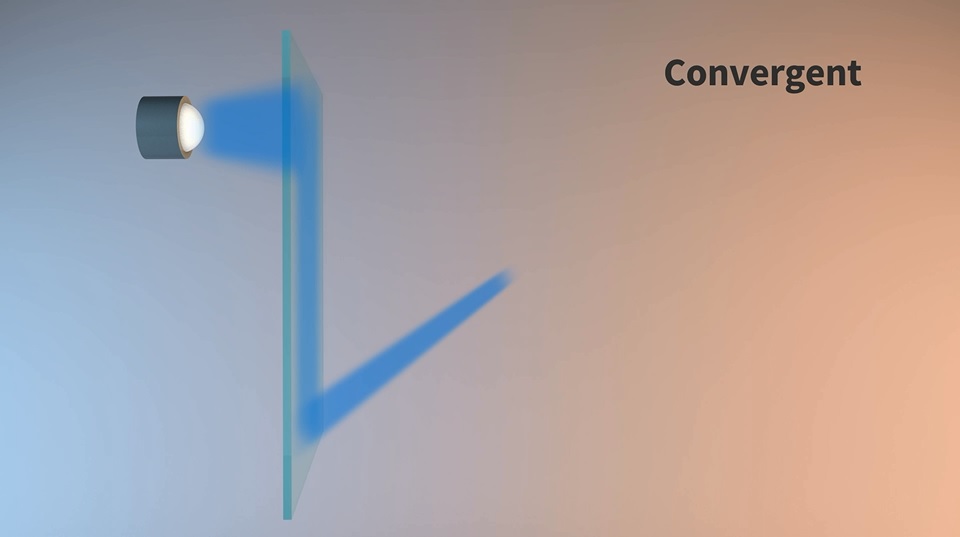 Request a Data Sheet or Contact Us for any questions. Visit Luminit Holography